If you cannot see the Site Map/Menu Bar on the left; then your search engine may have directed you to this page only. To go to the Home Page, click http://www.mycetes.co.uk
---
Sepia Snaps.
This page contains a selection of sepia and black and white photographs taken by holiday makers many years ago. These photo memories were found in discarded photograph albums at car boot sales. I always think it is sad that such happy holiday memories are discarded once the owner dies. This page will help to keep them alive.
I know that I do not normally feature lighthouses from Scotland but here is an exception.
---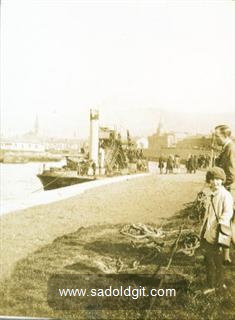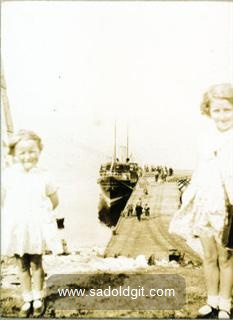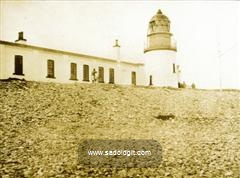 The year is 1933 and young Betty and her sister Margery leave their home town of Girvan and go on a day boat trip to Ailsa Craig, the island lighthouse that they can see from their house. The first photo shows them at the harbour side in Girvan (not necessarily on the same day); the second photo shows them on the landing stage at Ailsa Graig with their boat in the back ground and the last photo shows them standing outside the lighthouse.
---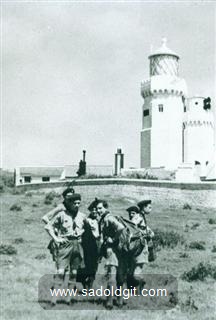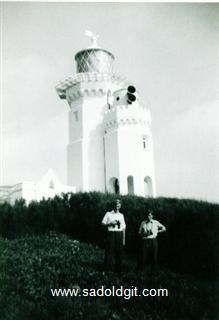 The photo on the left shows some Boy Scouts from Long Sutton in Hampshire pausing on their trek outside St. Catherines lighthouse on the Isle of Wight in 1957. The photo on the right is detailed on the reverse 'Anthony and myself in front of St. Cath's Lt. Ho. I.O.W. 13 Sep. 1958'.
---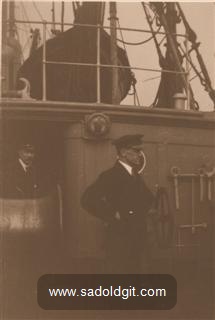 H.J.Stubley kept this album from 1923 to 1930 and detailed the photos very well. In this one of 1928 taken aboard the Trinity House vessel 'S.S.Alert' moored at Blackwall, London he fails to say who the subject person is - unless it is him.
---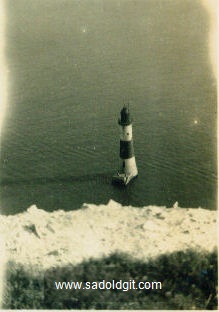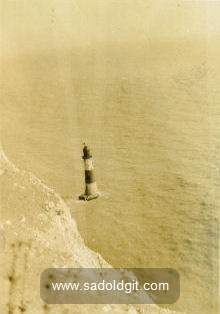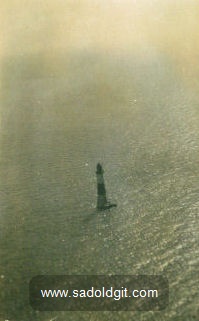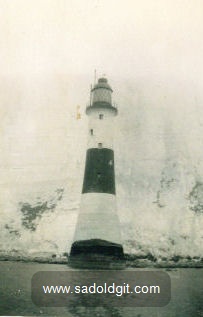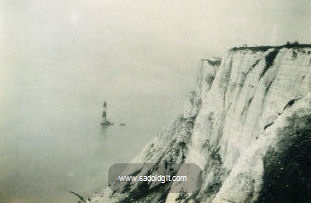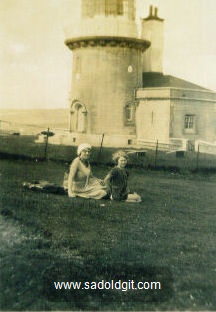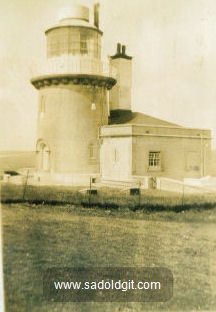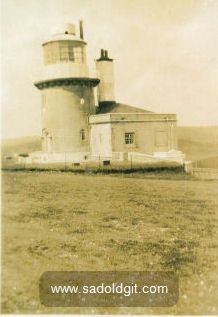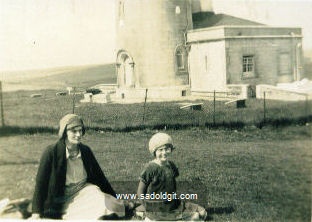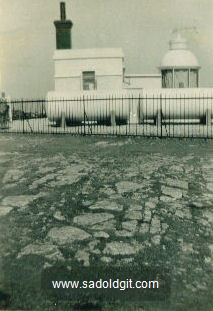 Mrs Edna Mason took a lot of holiday snaps between 1926 and 1936 and lighthouses appear to be one on her interests with a handful of Beachy Head, followed by Belle Toute and finally Berry Head in Devon.
---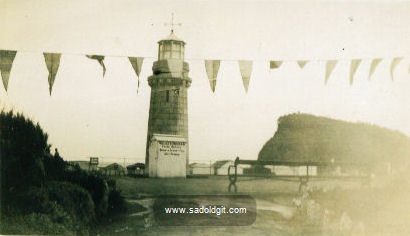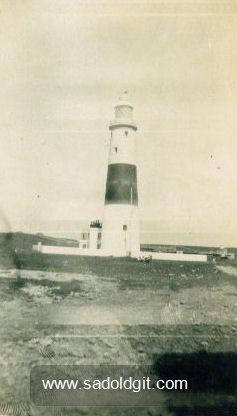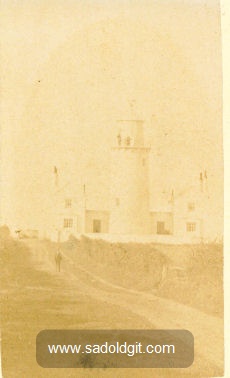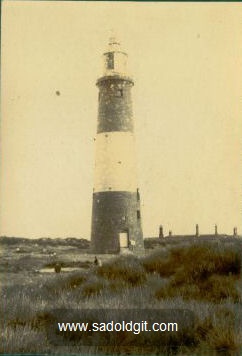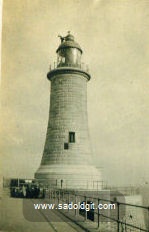 None of these came from an album; they were all loose. The Teignmouth photograph is dated 1935 on the back; next is Portland Bill in the 1920s, followed by a turn of the century photo of Hunstanton with next to it a similar vintage of Spurn. Finally the harbour light is Tynemouth North Pier.
---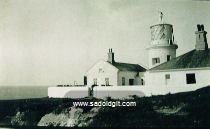 First we have Bull Point, Devon snapped by a holiday maker in June 1921.
---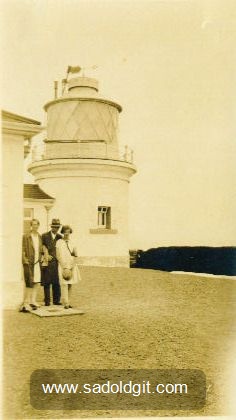 Here is a nice family group outside Anvil Point Lighthouse, Swanage in 1928.
---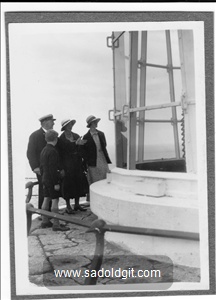 Holiday makers having a tour of the Great Ormes Head lighthouse in the 1930s
---