If you cannot see the Site Map/Menu Bar on the left; then your search engine may have directed you to this page only. To go to the Home Page, click http://www.mycetes.co.uk
---
Gunfleet Lighthouse.
Adam is a Merchant Seaman who lives in Essex and took these photographs in 2005 when he and his brother in law were spending a lazy afternoon on his 'floating gin palace'. Adam climbed up the structure and took a peep inside. His brother in law was not quite thin enough to make it so he took the distant photos.
Now Adam clearly states that this was not a sensible thing to do and warns others not to attempt to board the lighthouse as the structure is even more unsound than it was then.
Never the less I must say 'Well done' to Adam as this is the nearest that any one of us is likely to get of a tour inside and out of this now derelict lighthouse.
If you want to read the history of this light you will find it in my Lost Lighthouses page Gunfleet Lighthouse.
---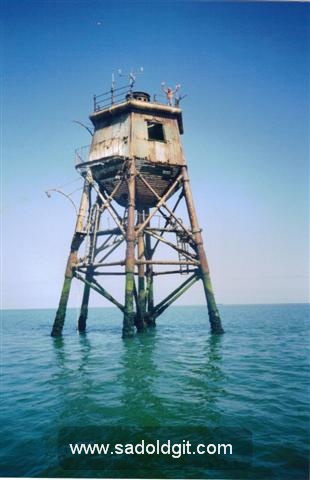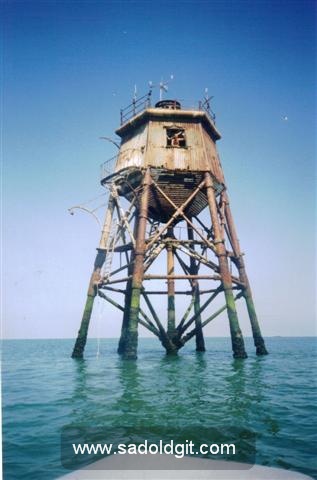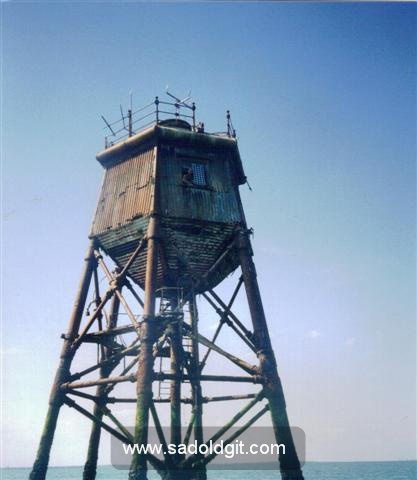 From left to right - Adam posing for posterity as we see Gunfleet at low tide. The third picture shows the solar panel window room.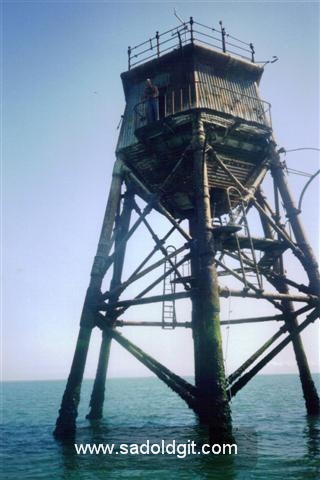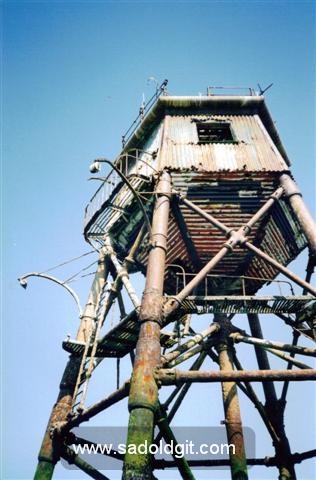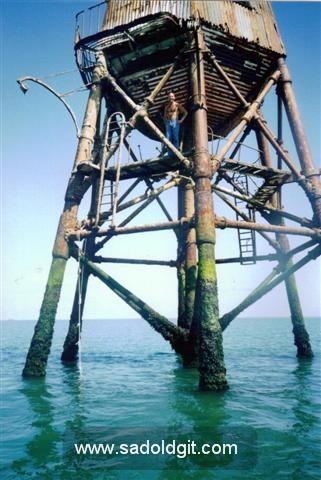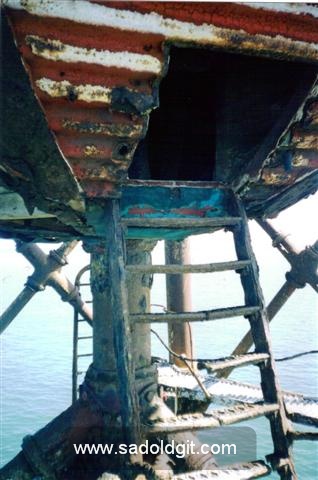 From left to right - more good shots from different view points. The picture on the right shows the rusty ladder up to the entrance hatch.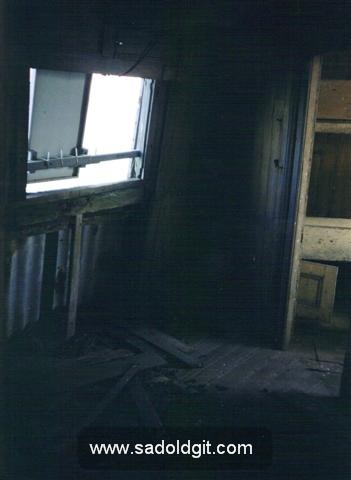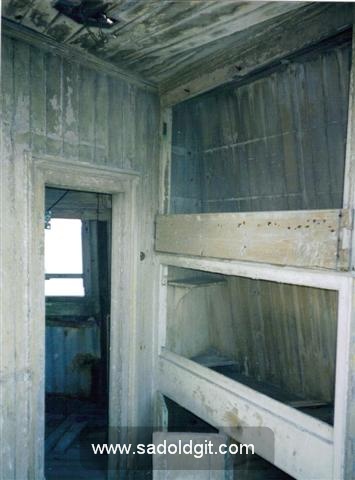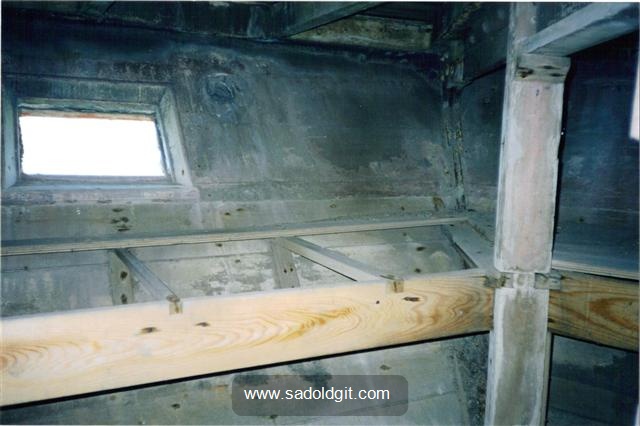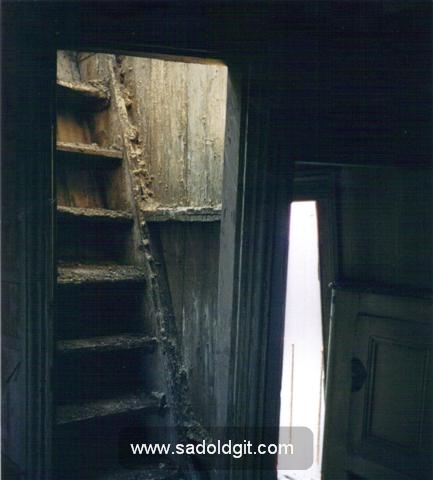 From left to right - the solar panel room; the bunk room; lower room with glass rectangular port hole; and the stairway to the roof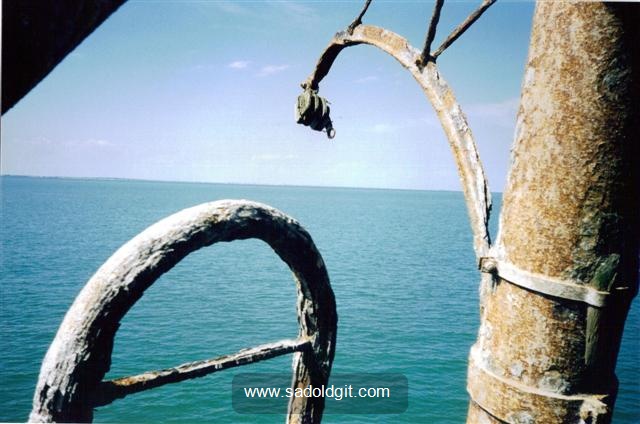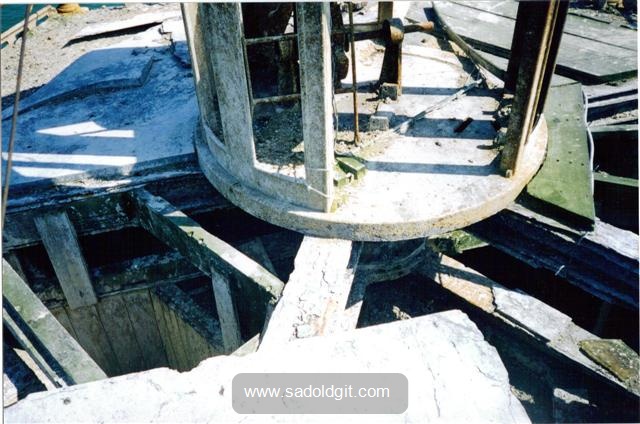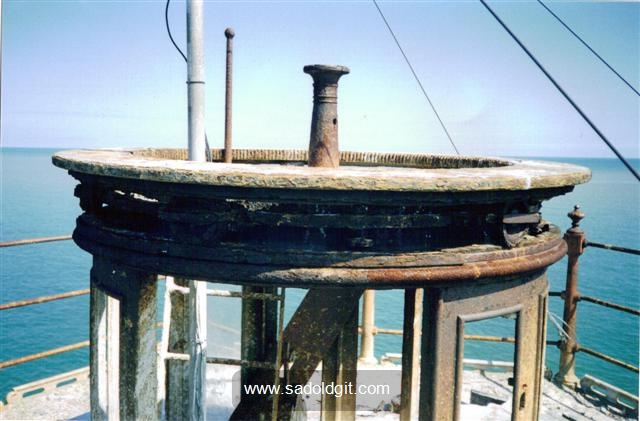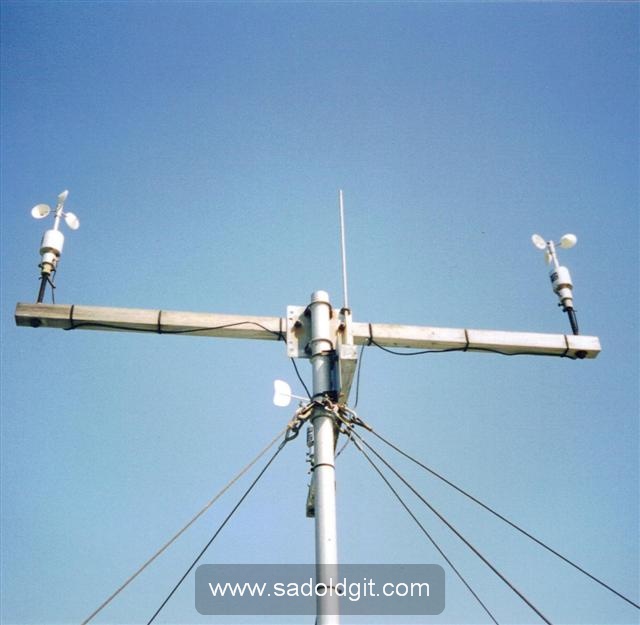 From left to right - top of the ladder with the davit arm and block; bottom half of the lamp stand on roof; top half of the lamp stand; and finally, the PLA weather equipment.
Once again - Thanks Adam for a great set of photographs.
---