If you cannot see the Site Map/Menu Bar on the left; then your search engine may have directed you to this page only. To go to the Home Page, click http://www.mycetes.co.uk
---
Enamel Badges.
---
Enamel metal badges with lighthouses on them are becoming more popular to collect. The following have all appeared on eBay at some time.For good measure I have added any other metal badges as I come accross them.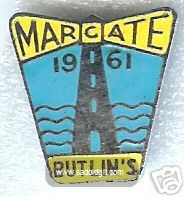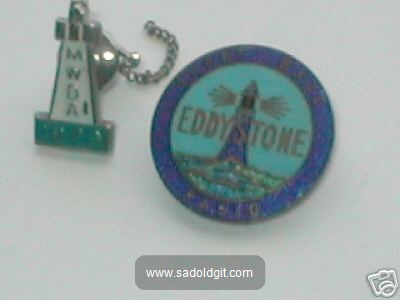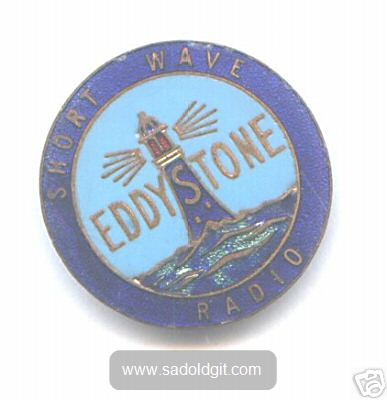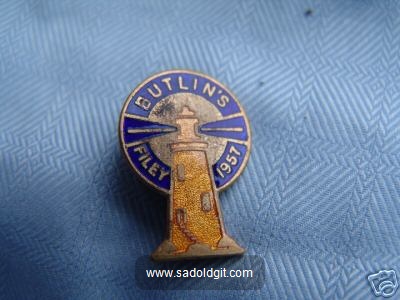 Some Butlin's Holiday Camp badges plus some radio listener's badges.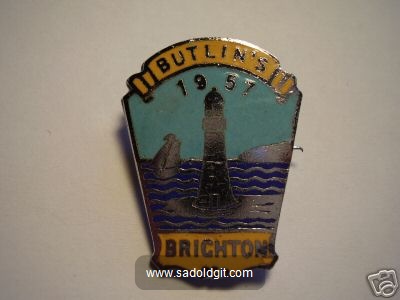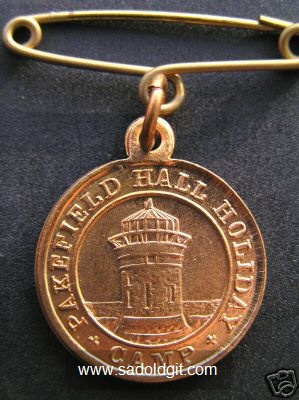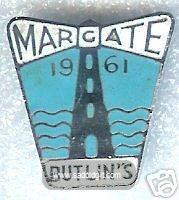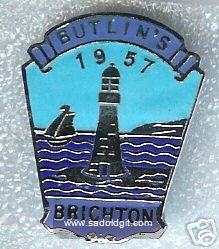 More Butlin's Holiday Camp badges plus one from the Pakefield Holiday Camp. The last time I checked it was a Pontin's Holiday camp.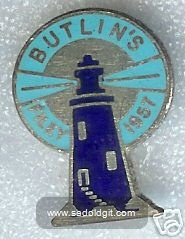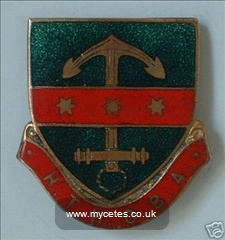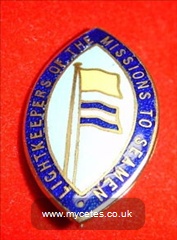 Next to the Butlin's badge is the Trinity House, Hull school badge. Next is the St. Dunstan's badge. These were made of paper with a pin on the back and sold by street sellers. You would make a donation and then take a badge - very similar to the Poppy Appeal in November each year. Finally on the right, for good measure,is the Light Keepers badge for the Mission to Seamen.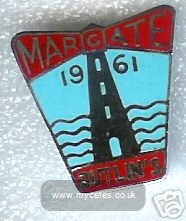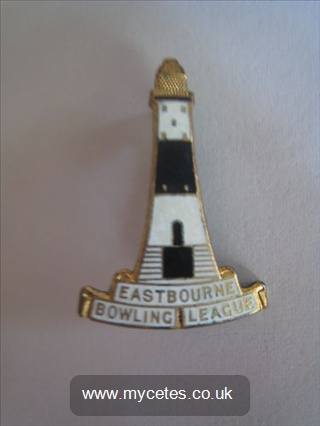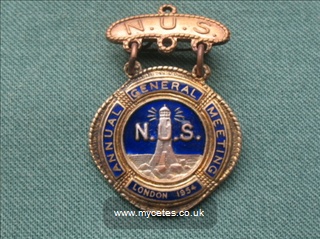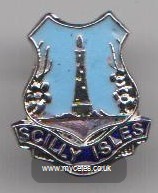 Yet another Butlin's and another colour. Makes collecting more interesting ?; Eastbourne Bowling Club; National Union of Seamen; Isles of Scilly.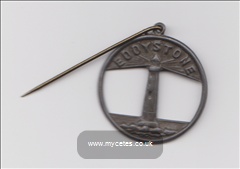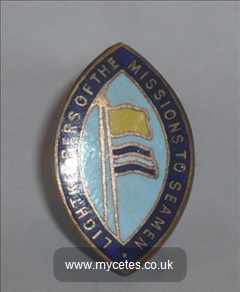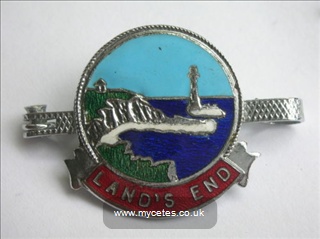 Barbours - probably a clothing manufacturer's badge, but it has Herd Groyne lighthouse on it; a nice little Eddystone tin badge; a Missions to Seamen's badge and a Lands End view of the Longships.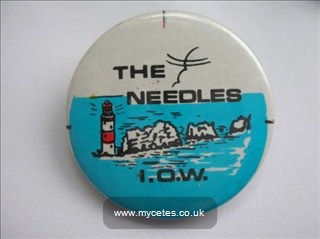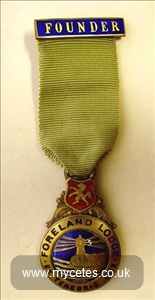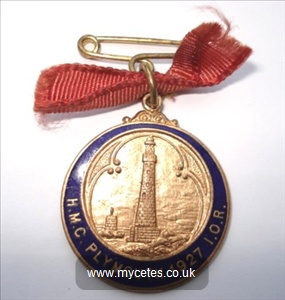 The badge on the left is obvious but the next two are more interesting and were kindly sent in by Manny who owns them. The first is a United Grand Lodge of England No. 3209 (motto 'Ex Tenebris Lux') and as it bears the name Foreland then most likely refers to the local Lodge close to the South Foreland lighthouse. The second is a 1927 vintage Plymouth HMC (His Majesty's Coastguard) with the Eddystone as an emblem. Notice the stump of the old Smeaton lighthouse so you know that it dates from 1882. The IOR on the badge stands for 'INDEPENDENT ORDER OF RECHABITES'. Well done Manny.