If you cannot see the Site Map/Menu Bar on the left; then your search engine may have directed you to this page only. To go to the Home Page, click http://www.mycetes.co.uk
---
Serpentine Lighthouses.
Here are the pictures of the serpentine lighthouses that I have seen for sale on the internet auction site eBay.
I put this picture first for no other reason than when John in Australia placed this item on the Australian eBay site for auction, written with in the describing details he put a link to my web site so that any would be buyers could do their own research. Now that is what I call professionalism and I hope he got a good price for it.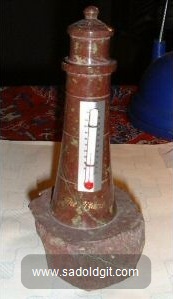 ---