If you cannot see the Site Map/Menu Bar on the left; then your search engine may have directed you to this page only. To go to the Home Page, click http://www.mycetes.co.uk
---

St Michael's Hospital
---
Have you ever wondered what happens to the buildings of redundant mines ?
As a rule then whatever can be sold at auction is sold leaving only the main shell of the mine. The roof is removed to ensure that it is not classed as a working mine, and then depending on the value of the remaining structure, it is either sold piece meal as time goes by, or it gets pilfered; but in any case the site will get clean up and all building materials removed.
In the case of Mellanear I have been told by those with long memories that the granite stone was reused to build St. Michael's Hospital in Hayle.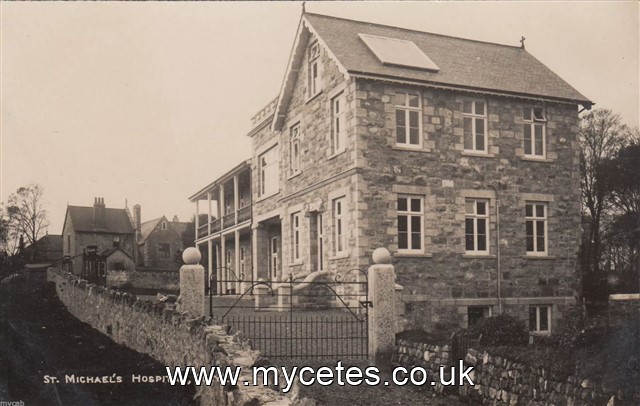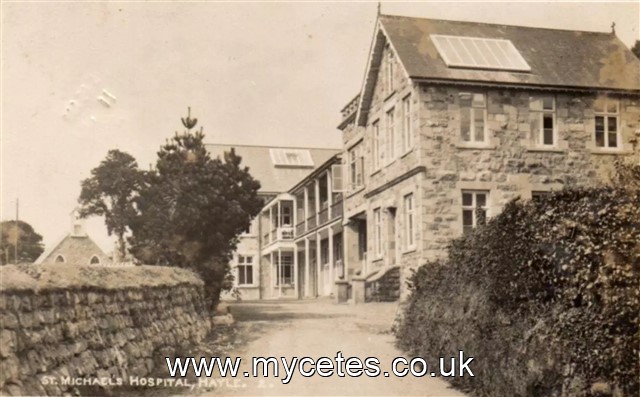 The Nuns from the Order of the Daughters of the Cross of Liege moved to Penzance in 1901 and then onto Hayle in 1902. A generous benefactor bought and donated the land which stood next to their Priory in 1904. An appeal was launched to raise the funds to build a hospital and the first stone was laid in 1913.
And the stone they used was from the old buildings still standing at Mellanear Mine. No doubt they purchased the stone and as the history of the hospital proudly recalls 'It is built of Cornish granite'.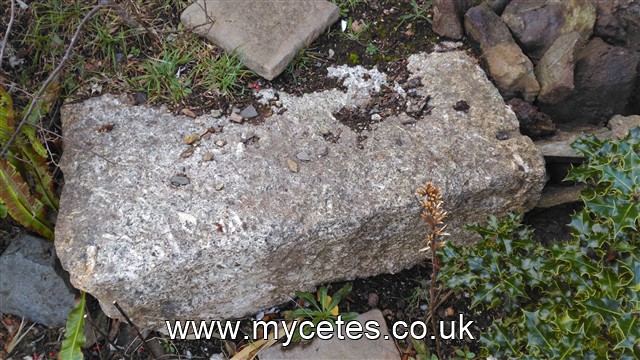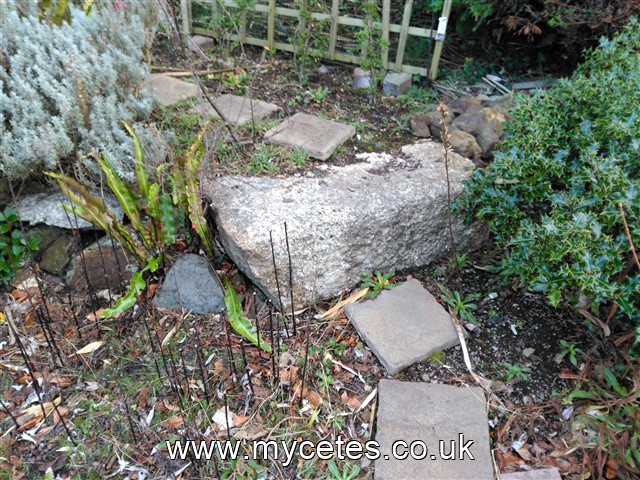 And the stone they did not use. There were a number of granite pieces from the site that were clearly deemed too poor in shape for building re-use, and the owners took them with them when they moved, and are planning to take them on the next move! There were about 3 or 4 tons in all.
And here is the one that got away. It was buried among all the mine dump and only unearthed by the JCB in 1999 when digging the foundations for a new house. It was too big and heavy to move, so it was pushed to one side and left as a feature. It is the only remaining relic of Mellanear Mine.
---